Only Heaven and the Lilies Know
Seven roe deer, adults and fawns, all 1:1. Metal, recycled cardboard, felt, vintage woven wool curtains.
Dimensions variable
Photo: Daniel Schriver
A herd of deer wander through the room dragging a rowboat, while light filters through transparent colored foil applied to the gallery windows, creating the illusion of stained glass church windows. Only Heaven and the Lilies Know ponders the idea of a chapel, but for whom?
`Chapel in connection with a church derives from the French: cappella (small cape)` Wikipedia
Myrup wants to spread a small cape over those who may need it.
Only Heaven and the Lilies Know, made specifically for Officinet, explores sculpture as replacement or substitute, but also votive; a wish to conjure up and give shape to that which has been lost.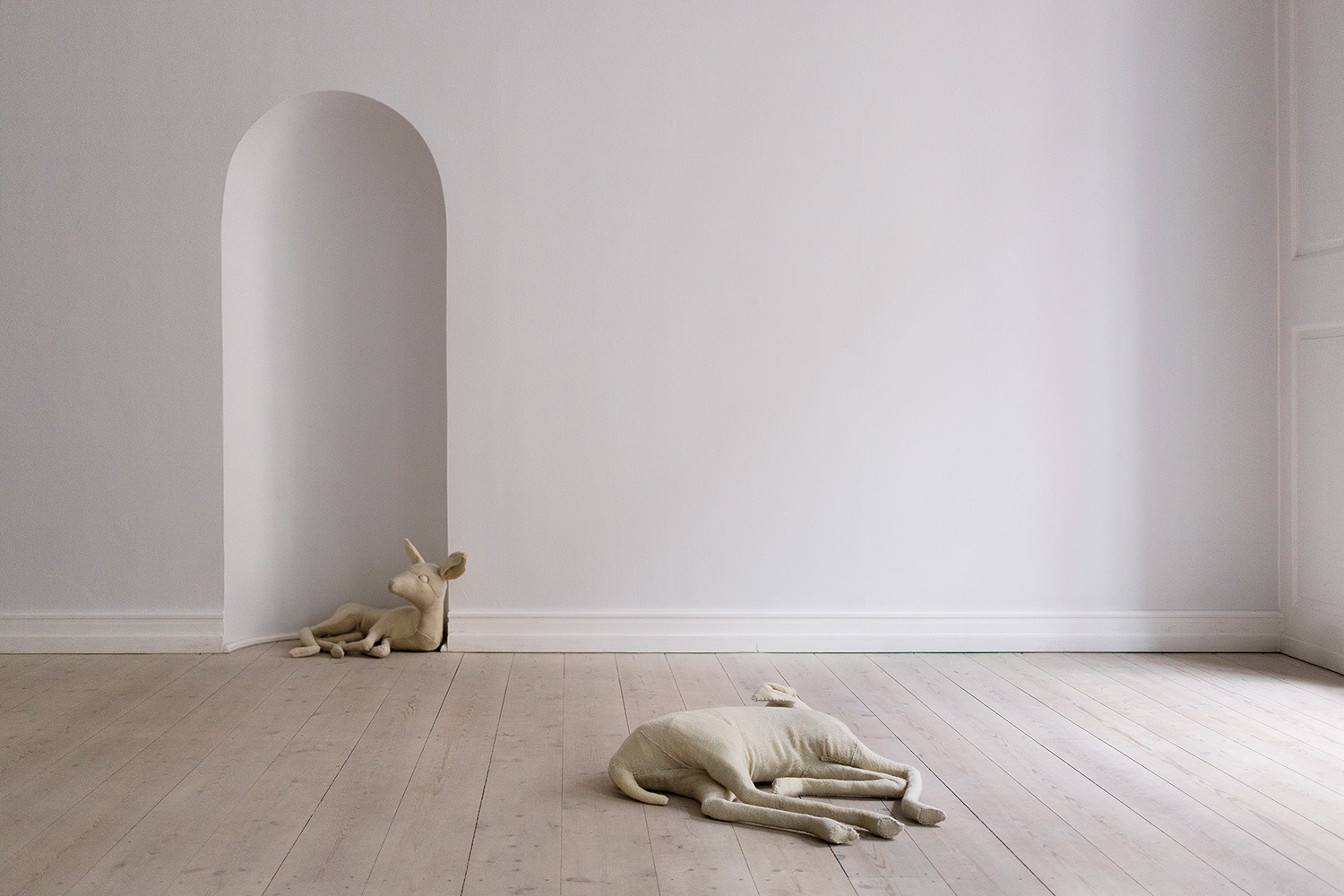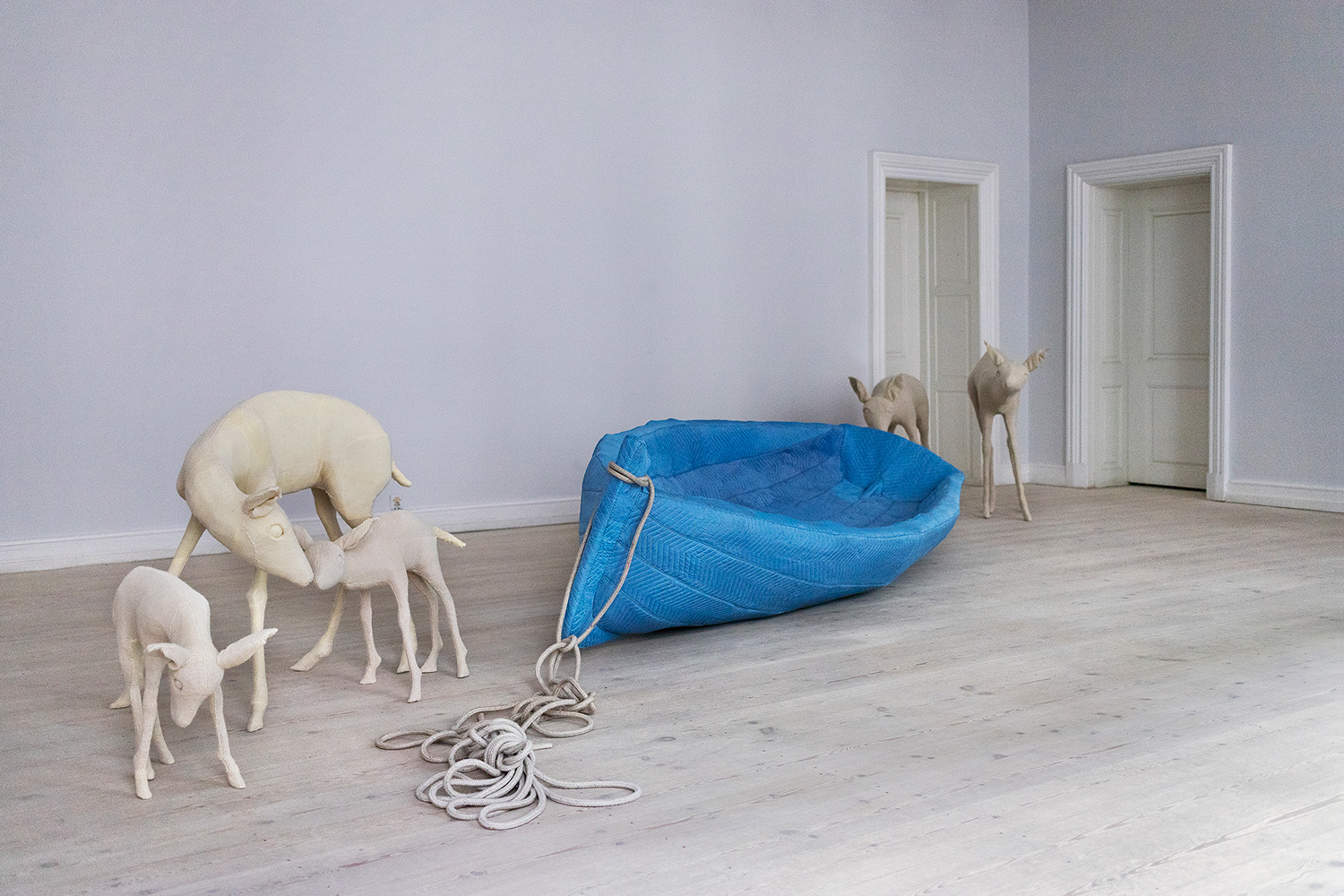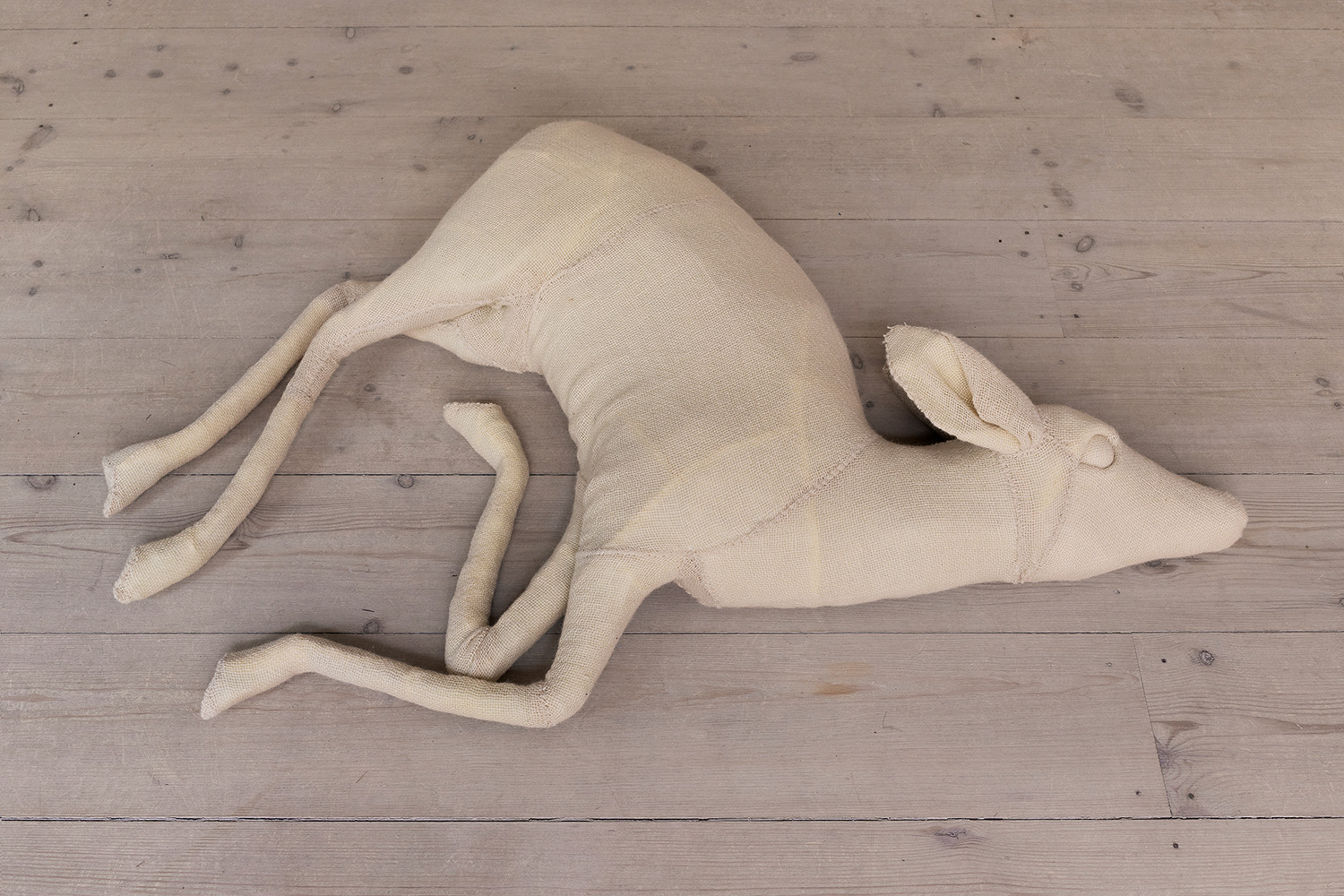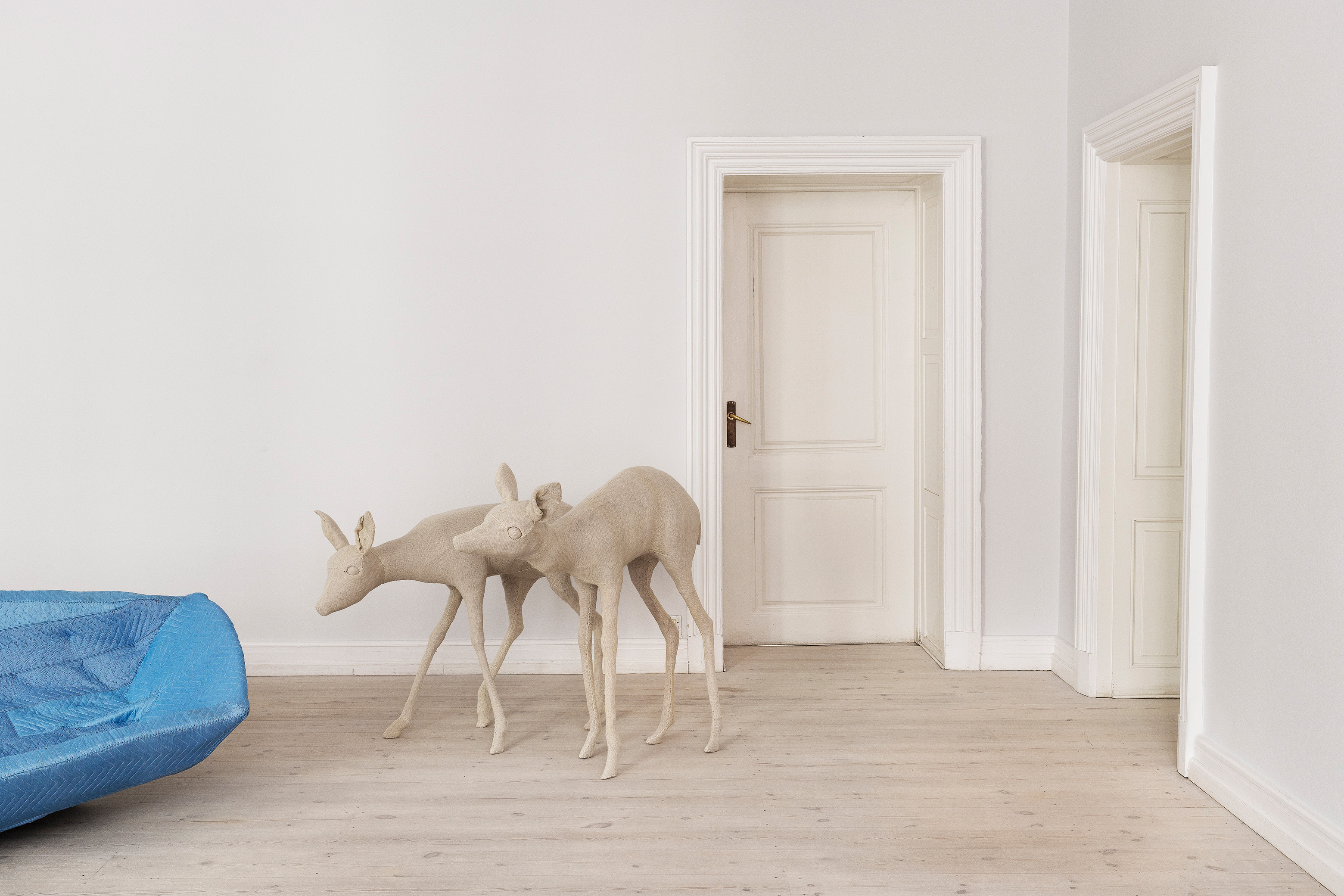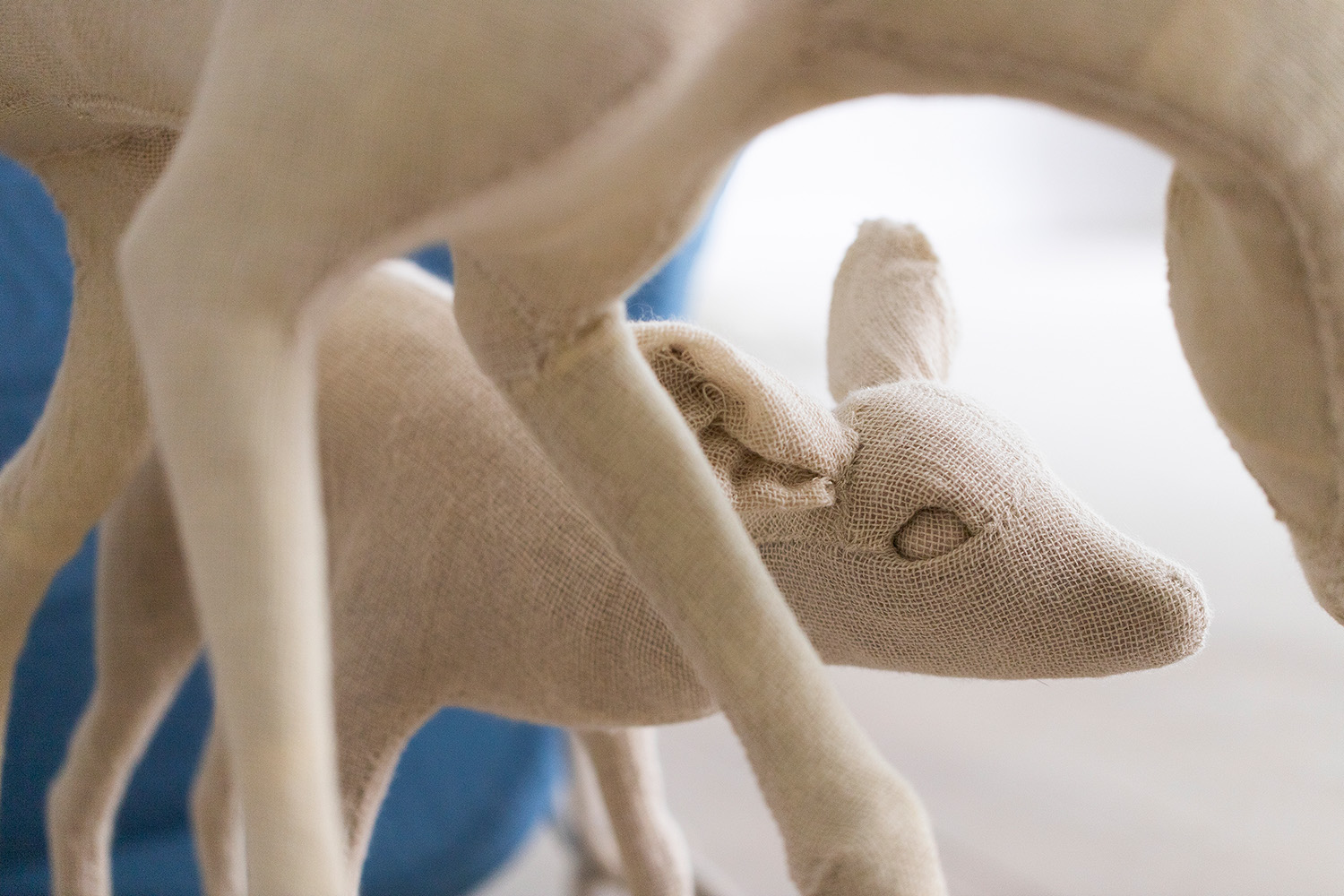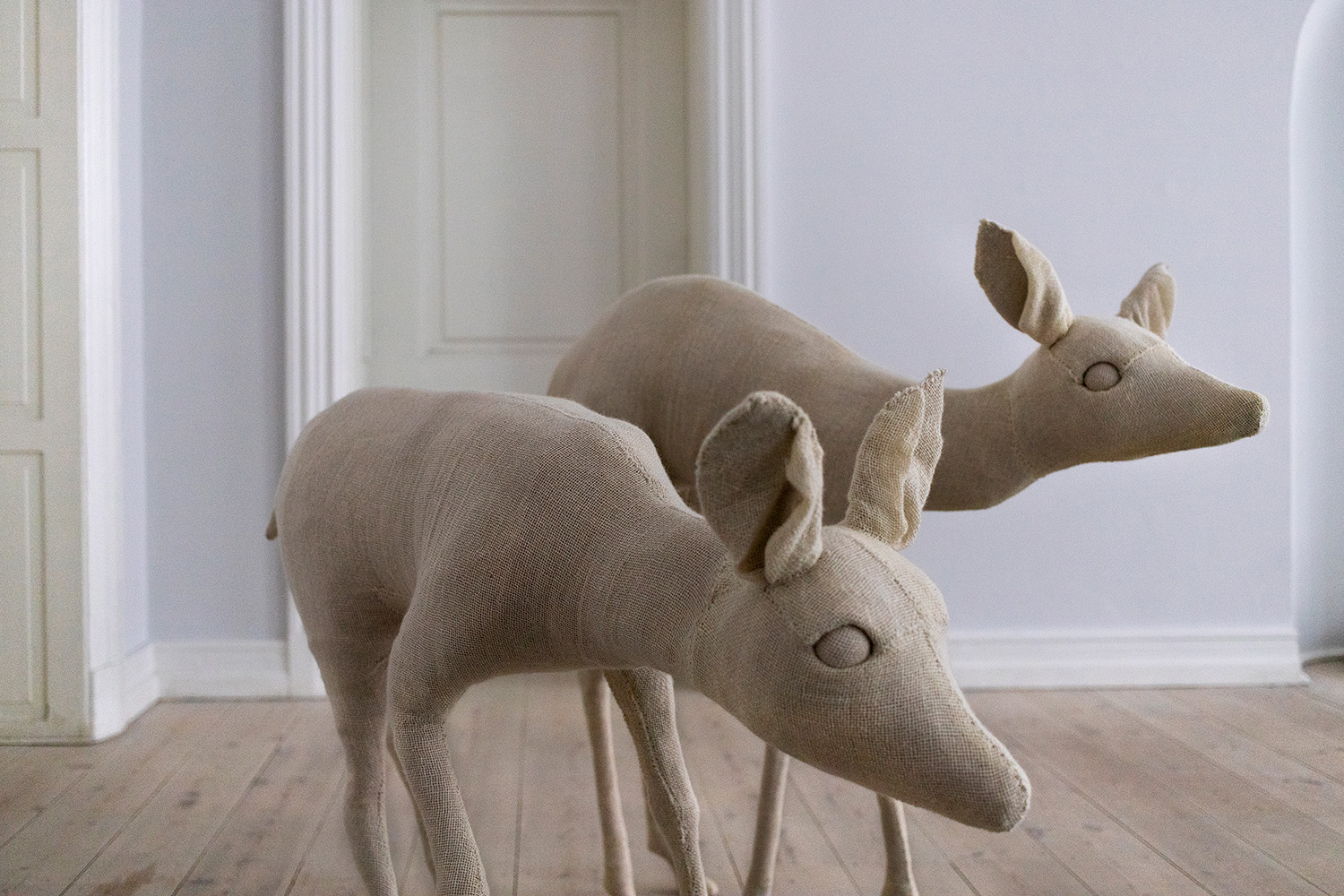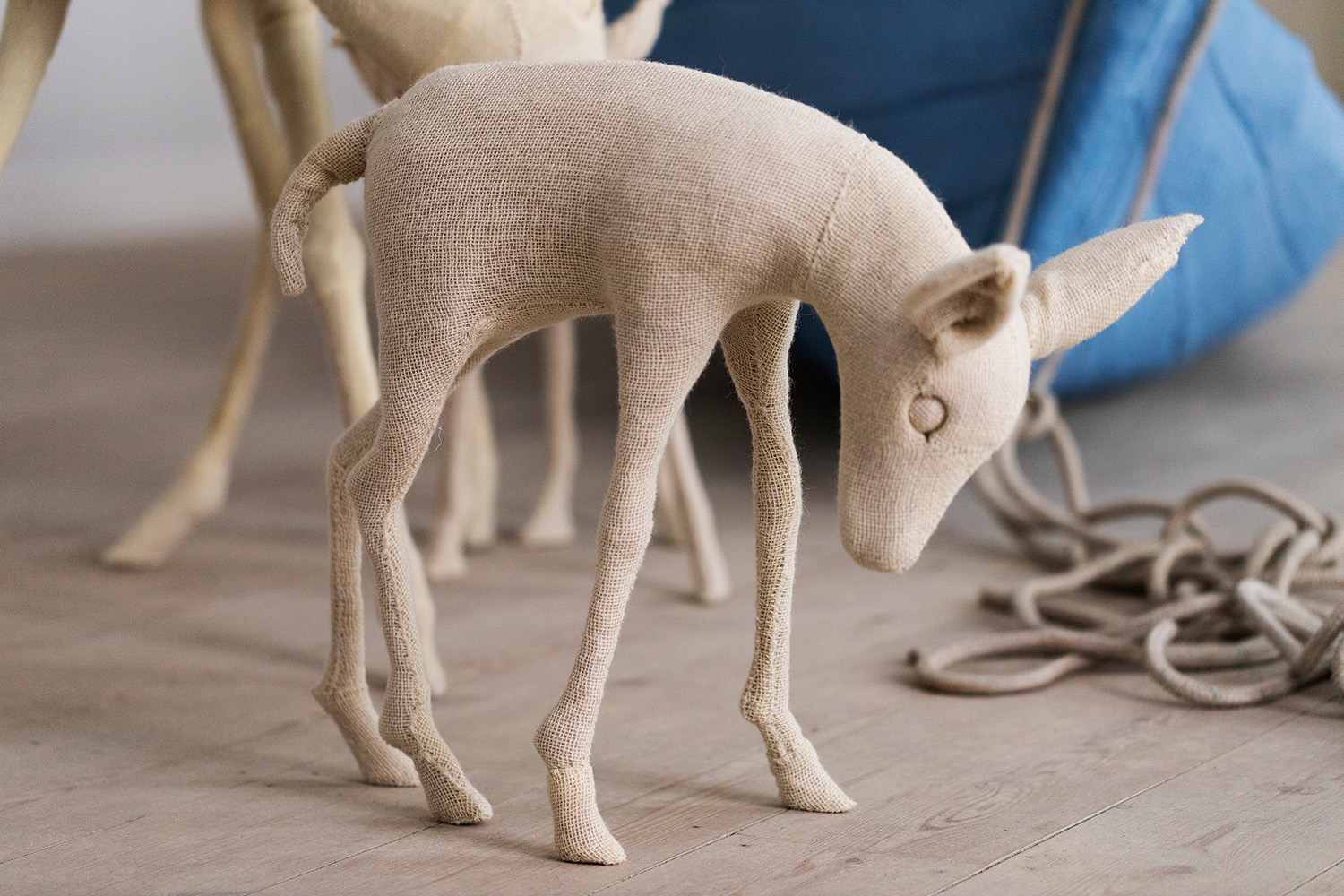 Row boat
Recycled blankets, wood and recycled cardboard and found rope.
340cm x 75cm x 117cm
Photo: Daniel Schriver